Shows - Current and Past
McMichael Canadian Art Collection - 2008 Portrait Photography Contest - 3rd Prize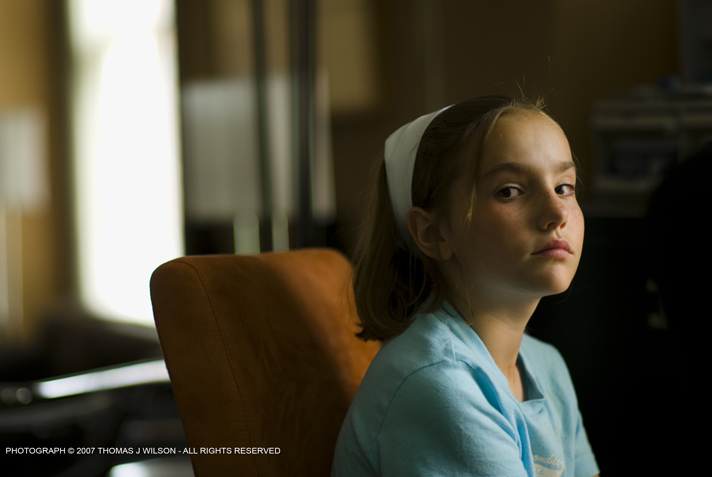 Portrait of Stephanie - Alliston, Ontario - 2007
A thoughtful moment while doing homework.
Once again I will have a large display of photographs setup for sale on Saturday August 9, 2008 in front of our home at 139 Victoria St. W during the Antique and Classic Car - Show and Shine.



All of the images for sale that day will be matted, framed and ready to hang in your home. I will have three different sizes available and all will have special pricing on that day, so arrive early and pick up the images of your choice! Our gallery will also be open for the review of additional images and you are free to browse through my portfolio. We will be taking orders at a discounted price on any image not available at the show.

As an added attraction on Saturday, Catherine and I will also be hosting the annual St. Andrew Anglican Church - Baked Potato Sale! Scruptious baked potatoes made from freshly picked Alliston potatoes will be available for $2.00 each with the toppings of your choice, and ice cold water is also available at a cost of $1.00 per bottle.

So please drop by and enjoy all that the festival has to offer, I look forward to meeting and speaking with you!
McMichael Canadian Art Collection - 2006 Annual Landscape Photography Contest - 2nd Prize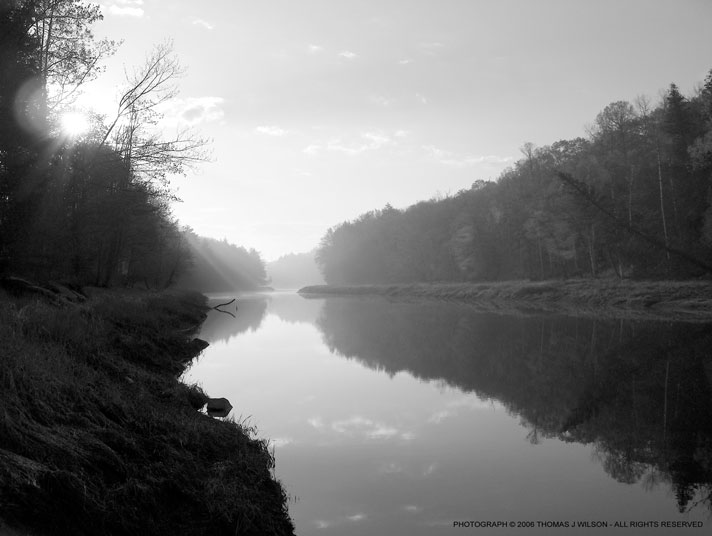 "Thomas J. Wilsonís more romantic image of nature in Spring Dawn, Silent River captures both a sense of isolation and awesome beauty. It invites us to contemplate a much more peaceful interpretation of the landscape. The black and white photograph has a nostalgic vintage quality obtained through the softening of details and muting of contrasts. The silence of the river is palatable and its eternal stillness and never-ending horizon invite us to travel into its depths."
Christine A. Lynett, Manager, Programs - McMichael Canadian Art Collection
I was very pleased that my picture of the Wahta River took 2nd place in this contest and very thankful to Ms. Lynett for so accurately capturing the essence of this picture in her description of it. It was a visit to the McMichael as a young child that I can trace my interest in art to. I distincly remember standing in Tom Thompson's cabin (which is on the McMichael site) and thinking "This is so cool". Most of my little friends wondered how he could have lived without electricity, television or any of the creature comforts most suburban Canadian kids were accustomed to in the early 1960's. All I could think of was how amazing it would be to live in a cabin in the woods and spend your days exploring nature and painting. To have one of my works in the McMichael is a childhood dream come true.